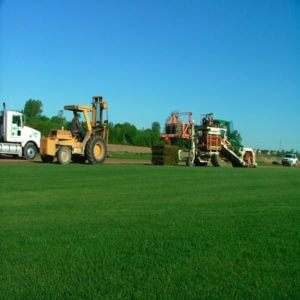 Pick-up & fork lift delivery available
Retail-Wholesale/No order too small
WE CUT TO ORDER:
734-654-2800
Monday-Friday 8am – 6pm
Saturday 9am – 12 noon
We cut sod in the morning hours for the
same day pick-ups & deliveries.
Please call a day ahead for P/U orders when all possible.
Deliveries may take 1 or more days.
Sometimes we have sod available for last minute pick-ups.
Just give us a call to check. (Including Sundays)
Sod rolls are 2 ft. x 5 ft. (10 sq. ft. rolls)
A full pallet holds 70 sod rolls or 700 square feet of sod.